About the School
The School of Information Sciences (ESI), founded in 1975 and reorganized by Decree no. 2-15-943, is an engineering school governed by the provisions of Law no. 01.00 on the organization of higher education in Morocco.
ESI is under the authority of the High Commission for Planning (HCP).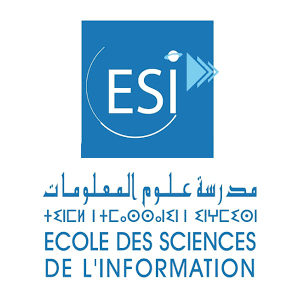 Initial training
ESI has expanded its mission and its training and research programs to provide the country with highly-qualified profiles adapted to the new challenges and stakes of content and data processing.

Doctoral studies
The Center for Doctoral Studies "Information and Data Science and Technology", enables ESI to position itself in the national and international scientific research arena.

Continuing education
ESI offers a wide range of training courses to meet the needs of the professional world, and organizes continuing education sessions for organizations and companies working in the information sciences.
Subscribe to our newsletter
Subscribe to the ESI newsletter now, and be the first to know about upcoming events.